Freie Plätze im Onlinekurs "Mentoring and Facilitation Skills"
by
N E W S
-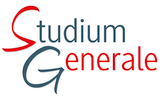 Liebe Studierende,
für den Onlinekurs
          Mentoring and Facilitation Skills
gibt es noch freie Plätze!
"Whether you work in a corporate environment, in education, in health care or in social work, there will always be groups and individuals who need your support. By developing your mentoring and facilitation techniques, you will be able to manage people more effectively, improve performance in the workplace, and make a significant difference to peoples' lives. In this interactive course, which is held online on Zoom, you will learn about the mentoring process, and develop your skills in mentoring and facilitation through group tasks and role plays."
Der Onlinekurs findet ab Montag, 03.05.21, 17.30-19.00 Uhr statt. Referent: Philip Ashford.
Die Anmeldung ist möglich bis 26.04.21 unter Studium Generale.
Viele Grüße
Nicole Maier
Studium Generale